Council 4 Unplugged podcasts serve to provide a deeper dive into issues impacting members and the wider labor movement as part of our union's engagement and communications programs. Members are encouraged to send e-mail with their questions or concerns to be addressed in a future episode. E-mail us at comms@council4.org. We're proud to be part of the Labor Radio/Podcast Network, which collectively gets our movement's message out to working people via the Internet. Breaking news, event announcements, and urgent actions are also posted at our union's Twitter feed, Facebook page and website.
Episodes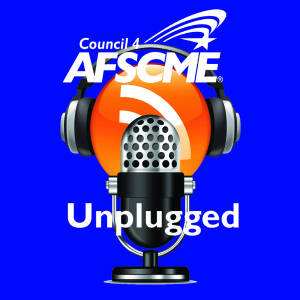 Thursday Jul 22, 2021
Thursday Jul 22, 2021
A team of occupational safety experts and front-line correctional employees is developing the tools to help workers cope with job-related mental health stressors. The study holds great promise not just for prison employees, but all workers. Our guests are Asst. Professor Sara Namazi of Springfield College; AFSCME Local 391 President Collin Provost; and Local 391 Executive Board member Stan Sudduth.