Council 4 Unplugged podcasts serve to provide a deeper dive into issues impacting members and the wider labor movement as part of our union's engagement and communications programs. Members are encouraged to send e-mail with their questions or concerns to be addressed in a future episode. E-mail us at comms@council4.org. We're proud to be part of the Labor Radio/Podcast Network, which collectively gets our movement's message out to working people via the Internet. Breaking news, event announcements, and urgent actions are also posted at our union's Twitter feed, Facebook page and website.
Episodes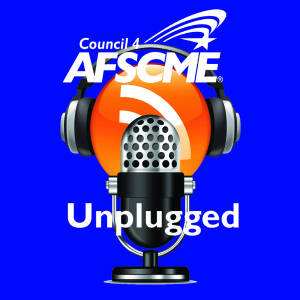 Tuesday Sep 07, 2021
Tuesday Sep 07, 2021
On this episode we discuss what to do when you're hurt on the job, trends in workers compensation policy and the important role unions play in advocating for injured workers. Our guests are Eric Rentz of the CT Workers Compensation Commission and Council 4 Rep Brett Owen, who chairs our union's Workers Compensation Committee.